"ActivePure technology kills 99.98% of SARS-CoV-2 Virus on Surfaces within 7 hours"
Air + Home Purification
An important part of a healthy home is having clean air to breathe. Our air purification solutions protect by reducing the presence of viruses and other contaminants. Better yet, they purify not just the air, but your home's surfaces as well. Let HomeRx help you create a cleaner, healthier, and more comfortable living environment for your family.
ActivePure® Technology by Aerus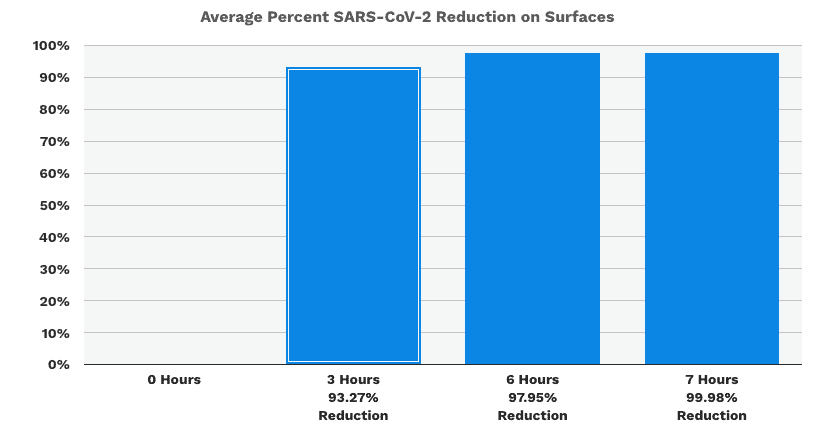 All of our air purifying solutions feature ActivePure® Technology, which has been described as "the most powerful air and surface purification ever discovered." This proprietary Certified Space Technology™ uses light waves and a catalytic process to produce scrubber ions that remove dust particles from the air. Surpassing typical systems, ActivePure not only protects and purifies the air, but also attacks contaminants on all surfaces as well.
In fact, according to a study by the University of Cincinnati, ActivePure Technology reduced approximately 90% of airborne microorganisms. And Kansas State University tested microorganisms including E-Coli, Strep, H1N1 (Swine Flu), the Avian Bird Flu, Norovirus, and Black Mold, finding up to a 99% reduction in these microbial populations on surfaces.
How Does It Work?
Units with ActivePure Technology pull free oxygen and water molecules in the air through ActivePure's patented honeycomb matrix. The technology creates powerful oxidizers, known as ActivePure Molecules, that are then released back into the room, where they seek and destroy DNA and RNA viruses including SARS-CoV-2 (novel coronavirus), Swine Flu (H1N1), Avian Bird Flu (H5N8), Hepatitis A (HAV) and MS2 bacteriophage, regardless of their size, on surfaces and in the air.
ActivePure Technology is scientifically proven to reduce SARS-CoV-2 novel coronavirus on surfaces. ActivePure Technology was tested on live SARS-CoV-2 virus, not proxy or surrogate strains
The ActivePure Technology disinfection system is the safest, fastest and most powerful surface and air-purification technology available that minimizes recontamination and cross-contamination in real-time without the use of chemicals or ozone.
Safe. Proven. Certified.
Continuous disinfection 24/7/365
Affordable
Works quickly and quietly
Safe to use in occupied spaces
Works in real-time

Purify Your Home
ActivePure Technology reduces contaminants brought in from school, daycare, or the office. It's proven to eliminate 90% of airborne contaminants and 99% of those on surfaces, such as doorknobs, countertops, and floors. Whether your home has ducted or ductless heating and cooling, HomeRx has a solution for you.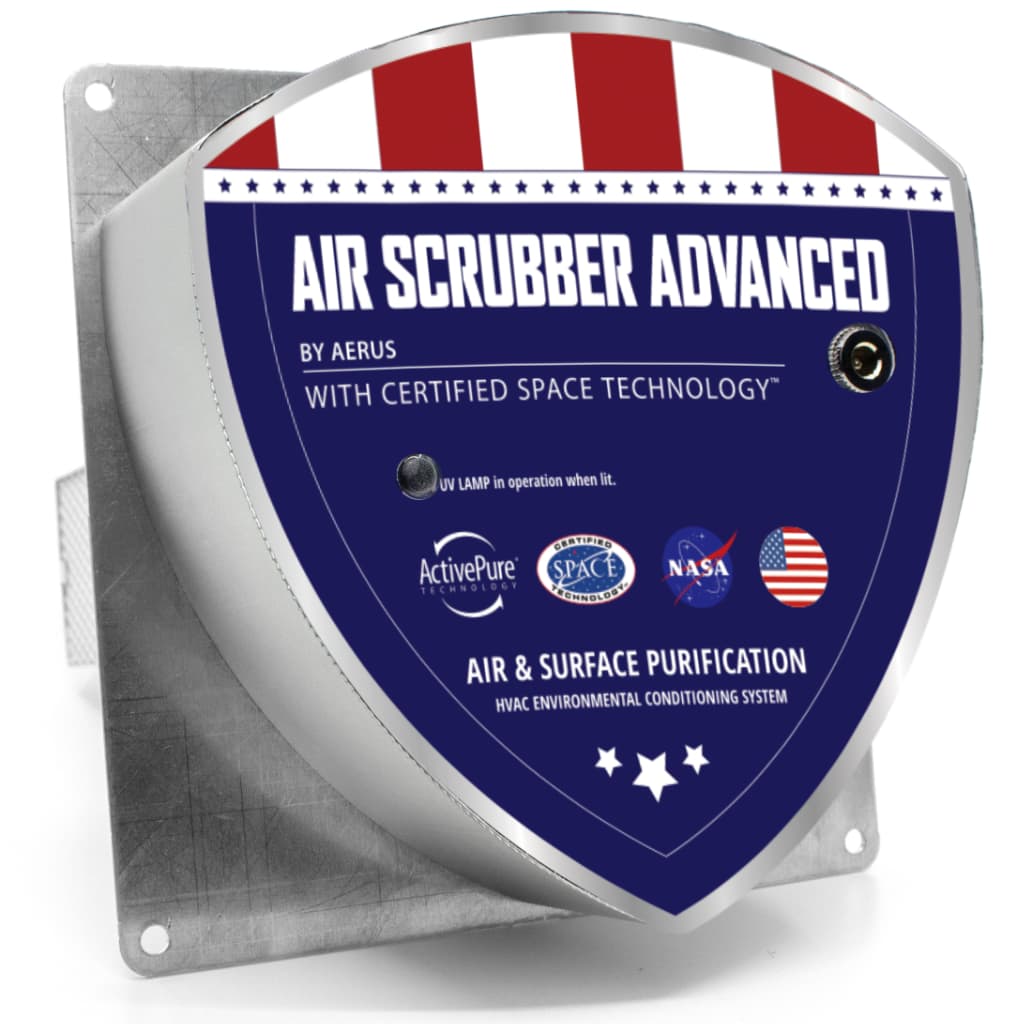 The Air Scrubber Advanced attaches to your ductwork to clean and protect your home 24 hours a day. It purifies the air, eliminating lingering odors from pets, cigarettes, paint, mold, burnt food, and more. It also helps your allergies. The Air Scrubber Advanced actively reduces dust, mold, pollen and other pollutants that cause irritation. And, it extends the life of your HVAC system. By trapping debris before it causes performance-harming wear, it keeps your system running effectively. You'll save money with lower utility bills and fewer service calls.
The Air Scrubber Plus AP3000 provides the same purifying power in an easily portable unit. Depending on the environment, you can clean the air and surfaces of an area from 250 sq. feet up to 3,000 sq. feet.
For ductless systems, rely on the Sanctuairy Mini EM. This system mounts externally onto existing mini-split heating and air conditioning units to likewise reduce air pollution, surface contaminants, odors and dust, resulting in a cleaner, healthier and more efficient indoor environment. The perfect solution for homeowners who want to reduce and eliminate harmful pathogens.
Purify Your Room
The same ActivePure Technology is available as a highly-portable, plug-in solution as well. Powerful and inconspicuous, the Air Scrubber Single Room Air System (AP500) electronic air purification system is designed to target smaller rooms with the proven benefits of ActivePure® Certified Space Technology. The AP500 works as a stand-alone unit or as companion to other units for a more complete treatment. Ideal for moderate sized areas up to 500 square feet, the AP500 utilizes a combination of ion generation and the ActivePure Technology to effectively treat interior air and exposed surfaces. A standard 120-volt outlet on the side of the unit allows for mounting over an existing wall outlet without inconvenience. Includes a removable, washable filter.
Purify Your Vehicle
The Air Scrubber Mobile enables you to protect family with cleaner, healthier air and surfaces when on the go. ActivePure Technology reduces microscopic particles from the air, limiting exposure to allergens and harmful airborne pollutants. Easily plugs into a cigarette lighter and features multiple settings to optimize for any given environment. The Air Scrubber Mobile is ideal for environments ranging from a small automobile, large R.V., hotel room or camper.
Protect your family with cleaner, healthier air and surfaces.
To learn more or to schedule an appointment:
Request an Estimate or More Information on Air Scrubbers Today