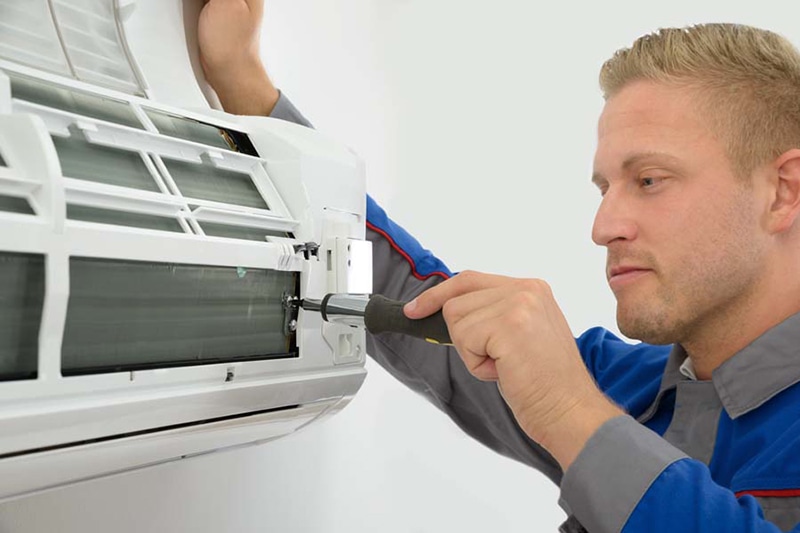 Believe it or not, spring is just around the corner here in Oregon. The team at HomeRx looks forward to seeing the rich green foliage saturate the hills and forests on our commute to service calls. We can't wait for picnics, waterfall hikes, and kayak rides along the Willamette River. 
As the temperature shifts, you will switch from heating to air conditioning. Your cooling equipment has been idle all winter and needs a tune-up before it does any heavy lifting. Luckily, April is the ideal month for a maintenance visit and a popular time among Portland homeowners. That way, you can stay cool all summer without any service interruptions.
Air Conditioning Tune-Ups in Portland
Seasonal maintenance protects the lifespan of your cooling system. It ensures your equipment is running at peak efficiency, saving you money on utilities monthly. It also allows a specialist to catch and fix small issues before they cause damage that necessitates a major repair or replacement.
Plus, you'll receive expert energy-saving tips. That's why the US Department of Energy (DOE) recommends scheduling springtime maintenance for your home AC system every year. 
Every maintenance visit is tailored to factors like your air conditioner's make, model, age, and size. We always recommend joining our Healthy Homes Club for priority service, maintenance reminders, discounted repairs, and more. 
Here are some of the important tweaks your specialist will make:
Lubricate The Parts
If a car doesn't get an oil change, the parts grind together. The same is true for HVAC machinery. Friction can make your air conditioner run slower, use more energy, and even breakdown.
Clear Condensate Drain

Cooling systems remove humidity from the air, converting it into water, which goes down the condensate drain. Unchecked, these drains can become a haven for mildew and mold. This can trigger allergies. It can also create backups that lead to water damage. Your specialist will check for mold and clean it out, if necessary. 
Monitor Refrigerant Levels
Refrigerant is the special sauce that cycles back and forth from liquid to gas, cooling your home in the process. However, too much or too little refrigerant can impair or hinder your air conditioner's ability to function. Your specialist will measure refrigerant levels and refill them, if necessary, or patch any leaks.
Check Voltage Levels
Your specialist will always tighten the wiring and check voltage levels on your AC unit's motors. This is another step that preserves the efficiency of your unit.
Your thermostat is the eyes, ears, and brains of your home comfort system. Poorly placed or out-of-whack thermostats lead to bad cooling and energy waste. Your specialist will check the settings on your thermostat and reprogram it if necessary.
Inspect, Clean, and Disinfect the Blower
The blower wheel is responsible for circulation. Mold growths can circulate mold particles throughout your home. Circulation issues are also one of the main culprits behind higher bills, reducing efficiency by up to 15 percent. To protect indoor air quality (IAQ), your specialist will make sure your blower is squeaky clean, and functional. 
Scrub the Evaporator and Condenser Coils
The evaporator and condenser coils are the components that circulate refrigerant and facilitate its cycle. Over time, they collect dust and debris. This makes these components work twice as hard to cool your home. Your specialist will clean these components and check for any mechanical issues.
Schedule Your Spring Maintenance Visit Today
Our team at HomeRx hopes we've demystified the maintenance process and why it's so important. Call our Portland, OR headquarters today at 503-479-5290 or request service online.