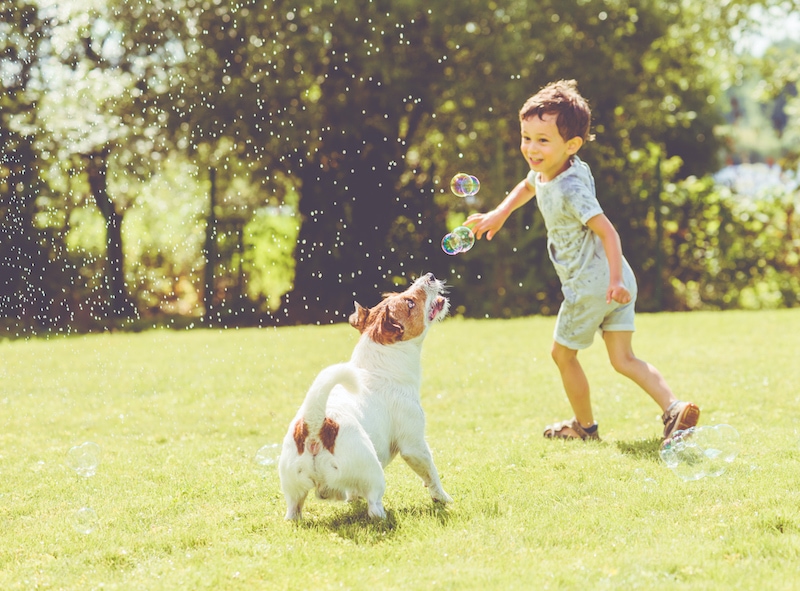 The advent of spring prompts all of us to start thinking about the warmer weather. These days, most of us are probably primarily hoping the heat will slow down or halt the coronavirus pandemic as well as other winter ailments. You want to be sure your indoor air quality is high and your home is comfortable through the upcoming months. To help with this, be sure your air conditioner (AC) is ready for the heat and humidity.
Our team at HomeRx has a great list of questions for you to consider to help get your air conditioning system ready to go. Air conditioning maintenance is essential prior to using your system for the first time in the warmer season.
Do your air conditioning components have breathing room?
Be sure to ask this question both inside and outside your home. One of the most important things to do is to be sure you have plenty of space around your units for good air circulation.
Most air conditioning systems have a unit, your condenser, that sits outside your home. It is a good idea to inspect this area to be sure leaves, sticks, and other yard debris are cleared every spring. Once the summer gets into full swing, do not forget to keep the grass and plants clear around the unit.
The same idea applies to the inside unit; be sure you have not blocked your inside air conditioning components with stored home items, furniture, or other things that might inhibit good air circulation.
Have you checked your filters?
Changing your air filters is a very important, simple, and affordable thing to do. Most heating, ventilation, and air conditioning (HVAC) units require a filter change every three months. Consult your manufacturer's instructions for your particular system. A clean air filter will contribute to better indoor air quality as well as more efficient operation of your entire HVAC system.
Do you notice anything odd?
Whenever it comes to your Oregon home, its systems, and its appliances, one of the best things you can do is be aware. If you notice any strange odors or sounds coming from your air conditioner, this is usually a cause for concern. If you detect anything out of the ordinary, it may be worth a maintenance check or possibly a professional consultation.
Do you have enough coolant?
In order for your air conditioning system to be working well, you must have a certain amount of refrigerant coolant as well as the proper pressure. One of our highly trained and experienced professionals can inspect the level of your coolant to be sure it is adequate for the upcoming season.
If we detect any leaks during your inspection, we will immediately alert you. Leaking coolant is damaging to our environment so we will promptly fix this problem.
Are you experiencing any ice buildup?
Seeing snow or ice building up on your air conditioner's indoor evaporator coils is definitely a red flag. Start by turning off your system and defrosting it. Then, you can check your filter, ductwork, and other potential air circulation problems. Start your system up again and see if this solves the problem.
If you still experience ice buildup, call one of our professionals for a more thorough inspection. We will get to the heart of the matter and get your air conditioner operating properly in no time.
Is your thermostat working?
It's understandable to check your air conditioner first if something is not working properly during hot weather. However, if your air conditioning system seems to be functioning fine, you may want to check your thermostat.
First of all, you want to be sure it is set correctly for the warmer temperatures. If you notice that your system is cycling on or off too frequently, this could be a thermostat problem as well. If you decide to purchase a new thermostat, there are many smart options available these days that can help you automatically regulate your temperature and save energy at the same time. Talk to our HomeRx team about options best suited for you and your needs.
Is it time for professional maintenance?
We always recommend scheduling one of our HVAC experts to come out and do a thorough inspection, cleaning, and tune-up of your air conditioning system before your turn it on for the season. These maintenance checks are an excellent investment and very affordable.
Dozens of connections, components, and other factors of your air conditioning system will be checked and tightened. In addition, our HVAC professional may be able to recommend minor repairs to keep your system up and running all through the hottest months of the year.
Having a regular maintenance checkup will increase your energy efficiency as well as reduce the chance you will incur air conditioning repairs during the busy summer season. According to the US Department of Energy (DOE), taking the time to maintain your air conditioner can save you dollars and energy. Be sure to speak with us about our preventative maintenance plans—they can help you save money as well.
Call Us for All Your Air Conditioning Maintenance
If you are ready for your seasonal air conditioning maintenance or have any questions about things you discovered as you went through this checklist, call HomeRx in Portland and Bend, Oregon. Our trained team would be happy to come out and provide a complete inspection. Call at 503-479-5290 or request service online today.