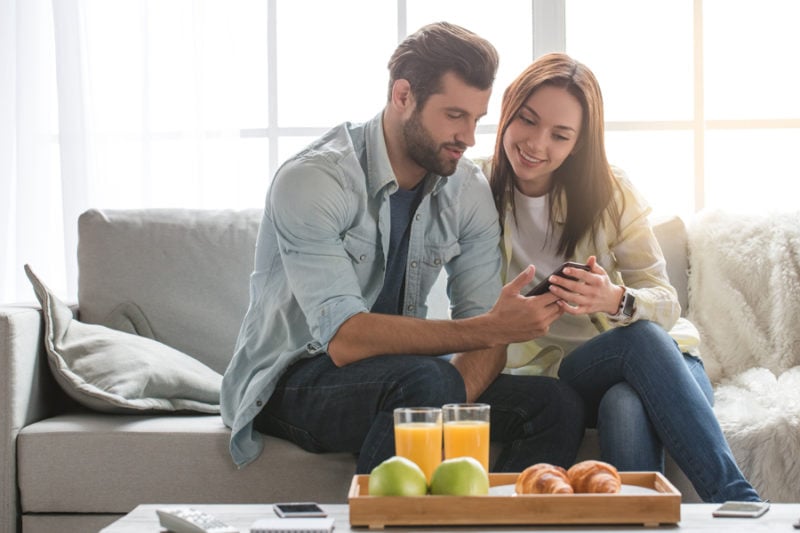 The time has come to take the plunge and buy a new air conditioner (AC) for your Oregon home or business. But you are just not sure how to pay for it.
At HomeRx Heating and Air Conditioning, we remove all the stress from the equation. We work with the top manufacturers in the heating, ventilation, and air conditioning (HVAC) industry to offer you quality products and services. And our financing packages allow you to choose the right equipment for your Portland home without worrying about how you can afford it.
5 Signs You Need a New AC
Most air conditioning units will last 10 to 15 years if properly maintained and depending on their use. After the 10-year mark, keep an eye on the following signs to determine if it is time to replace your AC unit:
1. Rising energy bills—Even if your air conditioner is only 10 years old, you may save 20 to 40 percent of your cooling energy costs by replacing it with a newer, more efficient model, according to the US Department of Energy (DOE).
2. Frequent repair calls—Those repairs calls add up quickly.
3. High humidity levels—Your air conditioner helps remove humidity from your Portland home. High humidity is a drag!
4. Strange noises—If you hear a grinding, rattling, or squeaking sound, schedule an appointment with HomeRx to evaluate the problem.
5. Your AC Is Blowing Hot Air—Your AC is running and running, but the thermostat isn't budging. Something is mechanically wrong with your system.
Air Conditioning Financing Options
Whenever you buy a new piece of HVAC equipment, or you need to replace an older component, be sure to look at all the options before falling to temptation and buying the cheapest model.
Cheaper AC models tend to break down quicker and are not very energy efficient. With a quality cooling system, you will pay more upfront but quickly see a return on your investment through improved comfort, lower energy costs, and fewer repair visits.
Our recommendation at HomeRx is to finance your next AC purchase through Synchrony, one of our nation's premier financial services company delivering customized financing programs to meet your home comfort needs.
Synchrony is the largest provider of private label credit cards in the US, based on purchase volume and receivables. Some benefits you will enjoy include:
A simple application process and fast credit decisions
Unsecured, revolving credit lines
Promotional financing options (subject to credit approval)
Convenient monthly payment options
Online account management
Synchrony expands your purchasing power. It enables you to purchase the right heating and cooling system for your Portland home so that you and your loved ones are comfortable for years to come.
Buy Your New Air Conditioner Today!
The air conditioner in your Portland, OR, home keeps you cool and comfortable while removing extra moisture in the air and improving your indoor air quality. Schedule an appointment with HomeRx Heating and Air Conditioning to find a plan that fits your budget and needs. Call 503-479-5290 or request service online today to learn more about our financing packages and services.