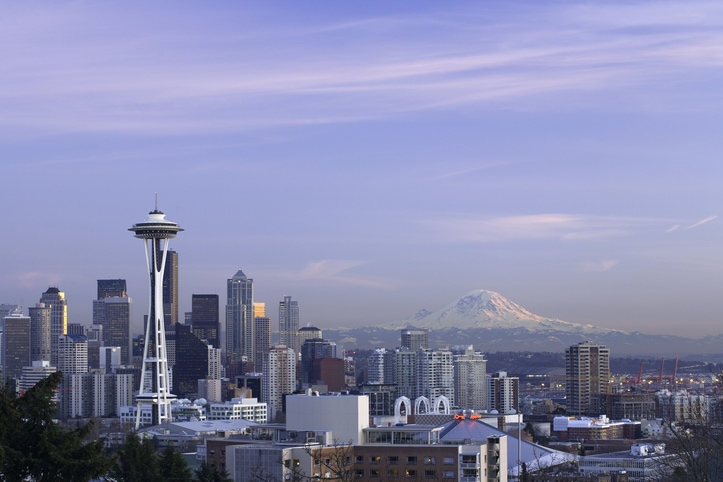 With record-breaking temperatures in Washington, Oregon, and other parts of the West Coast, it's critical to prepare your home (and your health) for the heat.
But what can you do to protect your family and property when the summer could bring scorching temperatures and one wildfire after another?
At HomeRx, we work hard to help you feel both safe and comfortable inside your Bend home. Whether you're looking for heating and cooling services or information on what to do in anticipation of a long, hot summer filled with wildfires, our experts can offer assistance.
Tips to Prepare for Wildfires This Summer
Here are some actions you can take now to get ready for a potentially dry and smoky summer so you and your household members can stay cool and protected:
Plan to Stay Inside During a Wildfire
Smoke from wildfires can make the outdoor air unhealthy to breathe in. Limit your exposure to the smoke outside by staying indoors. The smoke could enter your home and pollute your indoor air quality (IAQ), so be sure to seal any drafts around your windows and doors. Don't forget to crank up your air conditioning system to stay comfortable while inside your home.
If your home has a window air conditioning unit, close the outside air damper to help keep out the smoke. Be sure the seal is tight between the air conditioner and the window.

Know Your Air Quality
Smoke levels can change a lot from one day to the next. You can monitor the change and respond accordingly by checking airnow.gov for air quality forecasts and current conditions.
If you must be outdoors for an extended time during smoky conditions, wear an N95 respirator if possible. Scarves, surgical masks, or bandanas will not protect your lungs.

Reduce Activities Known for Creating More Particulate Matter (PM)
Forest and grass fires are a source of outdoor particulate matter, also known as particle pollution. While it's best to watch the amount of particulate matter you typically create and breathe in, it's even more critical to reduce any activities known to produce indoor particulate matter when there's already a high volume of it outside from a fire.

Some of the more common activities that create indoor particulate matter include:
Smoking cigarettes
Operating gas, propane, or wood-burning stoves and furnaces
Using aerosol products, like hairspray or air freshener
Frying or broiling your food
Lighting a candle
Vacuuming—unless your vacuum has a high-efficiency particulate air (HEPA) filter
If possible, you should temporarily cease these activities, at least until the wildfire and its effects have subsided. Stock up on nonperishable foods so you won't need to use the stovetop or oven for cooking as much.

The US Environmental Protection Agency (EPA) specifies that scientific studies have revealed a link between exposure to particulate matter and health consequences. That includes irritation of the eyes, nose, and throat, exacerbated coronary and respiratory disease symptoms, and premature death of individuals with heart and/or lung conditions. Take measures to reduce your exposure and protect your health.
Know Your System and Upgrade to a High-Efficiency Air Filter
Learn how your heating, ventilation, and air conditioning (HVAC) system works so you can adjust it accordingly when an outdoor fire occurs. Understand how it closes and recirculates in case you need to change operating modes. If your HVAC system is compatible, replace your air filter for one with a MERV 13 rating or as high a rating as your system can accommodate.

Opt for the Air Scrubber by Aerus
Air scrubbers are exceptional because they take unhealthy air, filter it, and remove all types of air pollutants so that you have cleaner air to breathe in. At HomeRx, we recommend the Air Scrubber by Aerus, which uses ActivePure® Technology to effectively reduce smoke, dust, bacteria, viruses, and other types of contaminants.
When a wildfire forms, the Air Scrubber by Aerus can promote healthier air for you and your household members to breathe inside, helping to reduce the risk of health problems related to pollution.
We Can Improve Your Indoor Comfort and Help You Feel Safe
Our HomeRx professionals are here to help with all of your indoor air quality, heating, and cooling needs here in Bend, OR. For effective home solutions, give our professionals a call at 503-479-5290 or request service online.