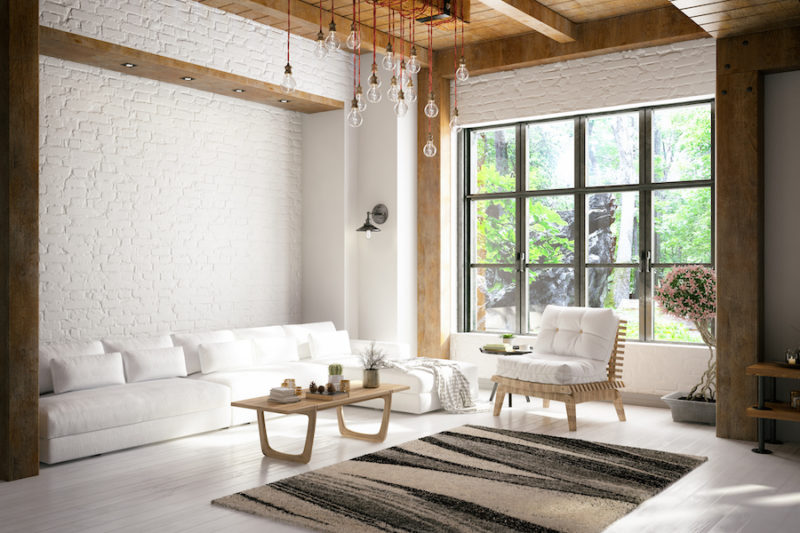 Most healthy people take clean air for granted. After all, breathing is a reflex we rarely think about unless it's somehow threatened.
Lately, however, it's been hard to not worry about what may be in the air with the COVID-19 pandemic running rampant around the world. We see constant news coverage about social distancing, how long the virus can live in the air, face-mask requirements, and other similar concerns.
An effective combination of air purification systems and heating, ventilation, and air conditioning (HVAC) professional maintenance with our HomeRx Heating & Air Conditioning team will help keep your Oregon home's indoor air quality high. We want to provide you with the tools and technology to keep your family a little safer.
Air Scrubber Technology
Air Scrubber by Aerus is one of the most advanced air filtration systems available today. This solution is based on ActivePure® Technology, which promises to help remove odors, reduce dust, and eliminate harmful indoor air pollutants in both your air and on the surfaces of your Pacific Northwest home.
Developed in the United States, ActivePure has been recognized by the Smithsonian as well as the only air cleaning technology to earn the Certified Space Technology™ seal from the Space Foundation.
The Air Scrubber can be attached directly to your HVAC system air ducts, or ductwork, for easy operation. It is designed to remove volatile organic compounds (VOCs), pet dander, odors, dust, surface contaminants, and air pollution.
All of these pollutants can cause allergic reactions as well as trigger asthma attacks. According to the Asthma and Allergy Foundation of America (AAFA), more than 50 million people suffer from the effects of allergies and asthma on an annual basis in our country alone.
Air Scrubber technology can help. It works by using a special ultraviolet (UV) light and photocatalyst target, which results in an advanced oxidation process once the pollutants have been removed.
Air Conditioning Maintenance
In addition to investing in state-of-the-art technology like Air Scrubber, you can also take steps to improve your indoor air quality easily and affordably. Ensuring basic air conditioner maintenance is performed regularly by one of our professionals can help remove common indoor air pollutants.
In addition to impacting your indoor air quality, other benefits from proper professional maintenance are increased energy efficiency and a lengthened system life span. Both of these advantages result in cost savings for you.
At one of our preventative maintenance visits, you can expect our professionals to inspect, clean, and tune-up your air conditioner. We will check all its components, indoors and outdoors, to be sure they are operating optimally. Our team will also be sure to discuss anything showing wear and tear to give you time to plan for appropriate replacements.
To support you in your maintenance, we offer our maintenance agreement plans. Investing in your HVAC system was never so simple, straightforward, and smooth. Talk to one of our knowledgeable and friendly team members about our options. We have something for everyone here in Portland or Bend.
At HomeRx, while we recommend our professional maintenance every year before you start your air conditioner for the warm season, we also suggest you perform some simple maintenance tasks between our visits:
Change your filters. We recommend replacing your air filters every three months, but you should follow your manufacturer's recommendations. Air filters are designed to remove particles from indoor air before that air is circulated through your HVAC system. This means cleaner filters will not only help improve your indoor air quality but will also improve your system's performance and increase the life span of your equipment.
Perform general housekeeping. By simply dusting and vacuuming regularly, you can improve the indoor air quality of your Portland or Bend home. Be sure to use high-efficiency particulate air (HEPA) vacuum bags if someone in your home suffers from allergies or asthma.
Watch your humidity. Your air conditioning system performs a secondary job of helping your home maintain a healthy humidity level. Experts suggest you keep your humidity between 30 and 50 percent inside your Oregon home. This is generally known as the most comfortable zone and also does the best job of inhibiting the growth of microbes and mold while simultaneously preventing your home from becoming too dry.
Contact HomeRx Today
To learn more about Air Scrubber technology or to schedule air conditioning maintenance, contact our HomeRx Heating & Air Conditioning professionals here in Portland and Bend, OR. Our experts can answer questions or share the latest indoor air quality systems available to help you make the best decisions for you and your family. Call us at 503-479-5290 or request service online.